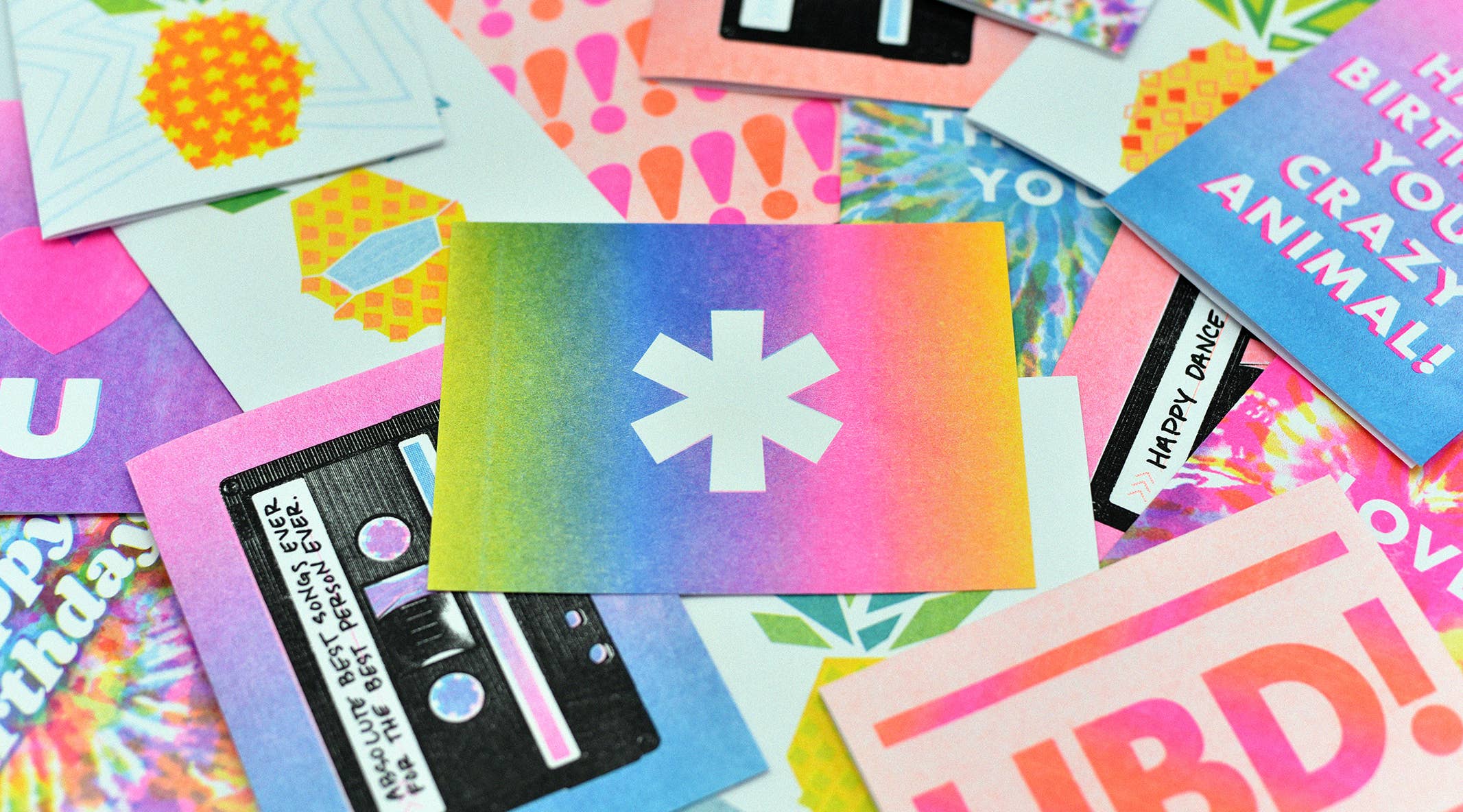 Lauren and Brian here, we hope you are well and staying safe at this time. We have been so impressed to see how many of you have adapted your businesses while your doors have remained closed, finding new ways to connect with your customers. It has been inspiring and gives us hope for a bright future. We know it has been an incredible task on your part, so we'd like to say "Great job!!! You're amazing!"
We were slated to participate in the *Noted 2020 trade show in San Francisco at the beginning of May. While we were sad that it was cancelled, it was absolutely the right decision. Most of all we missed getting to see old friends and make new connections. And we were really excited about the new cards we had been planning! We've decided to go ahead with this release, and hope they bring some fun and cheer for summer. 
Below you'll see our Spring/Summer 2020 release, going on sale Monday, June 1.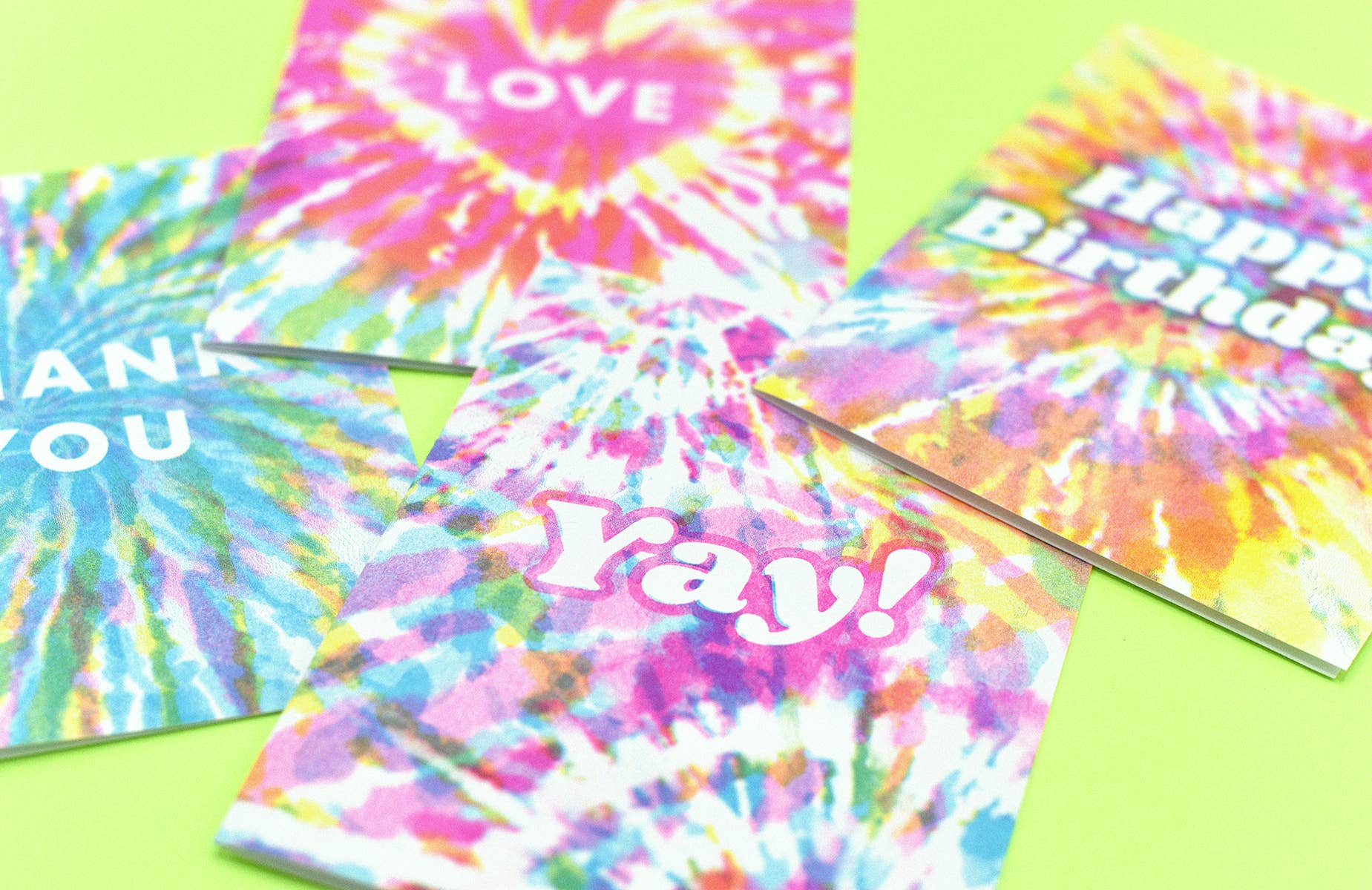 Tie dye!
These cards show off the unique ink mixing of Riso printing, with rad and fun colors!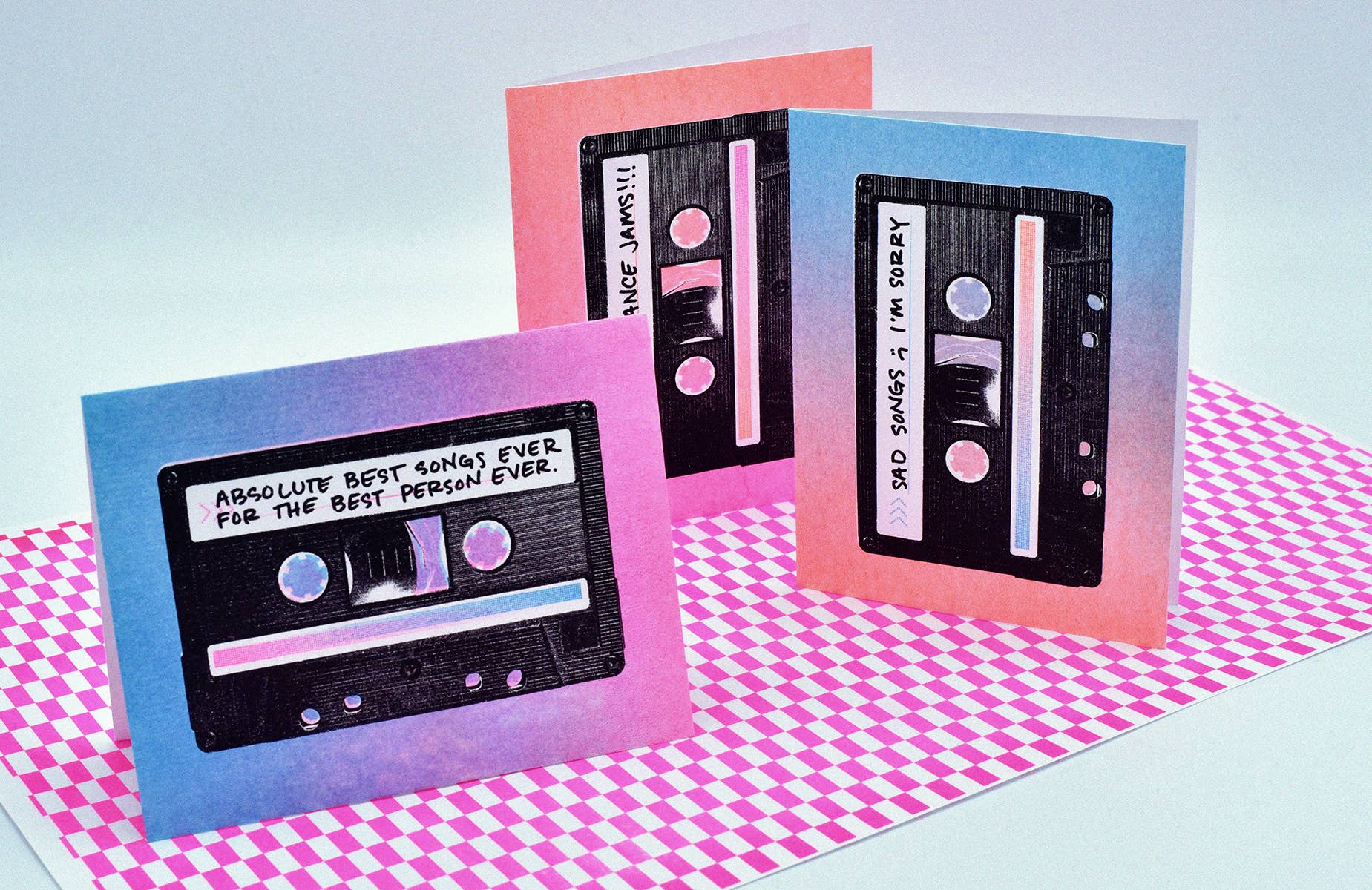 Retro Tunes
While you might not be making physical mixtapes any more, that doesn't mean the sentiment is lost! With the popularity of our calculator cards we wanted to create something in a similar style and are so psyched about these, maybe even more than the "58008" card.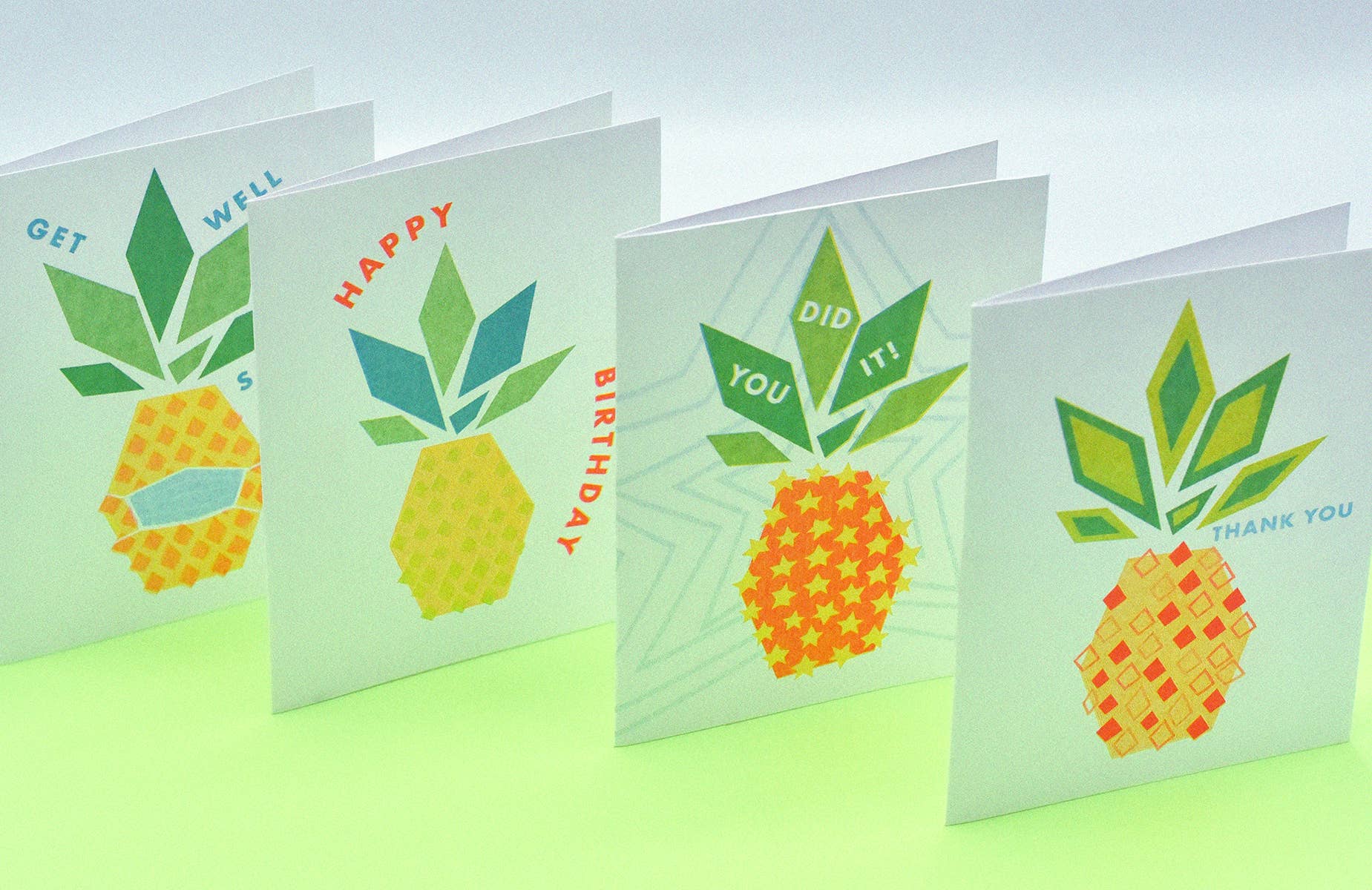 Our first artist collaboration!
Kapo Ng is a designer and art director based in New York City. His stylized and playful pineapples are such a fun fit for our colorful line of cards. A pineapple for every occasion!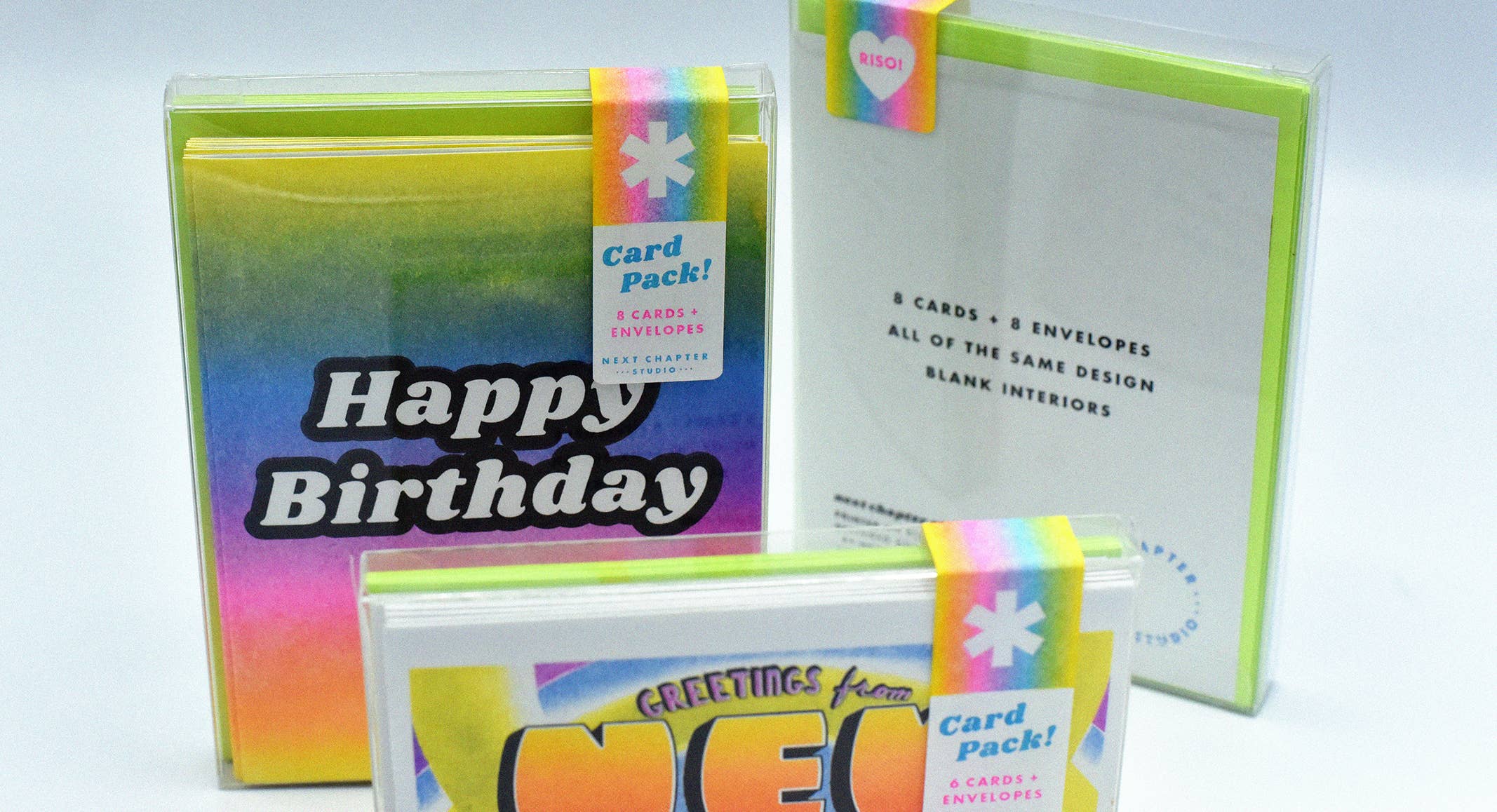 New and Improved!
We've updated our Card Pack packaging with a fancy new sticker! This eye catcher is also printed on Riso. If there's a card that you think would do great as a pack, let us know!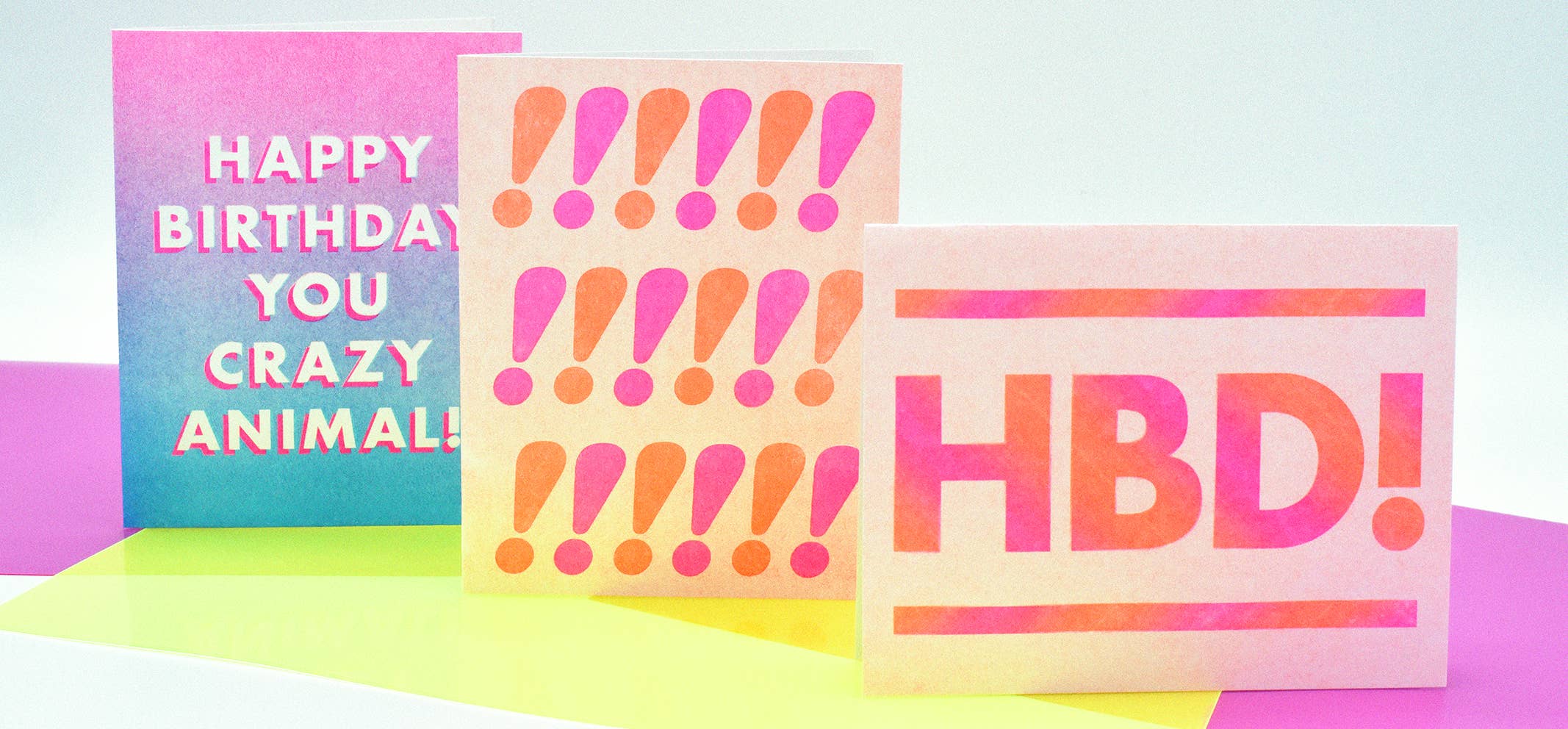 More Fluorescent Birthdays, you say?
No problem!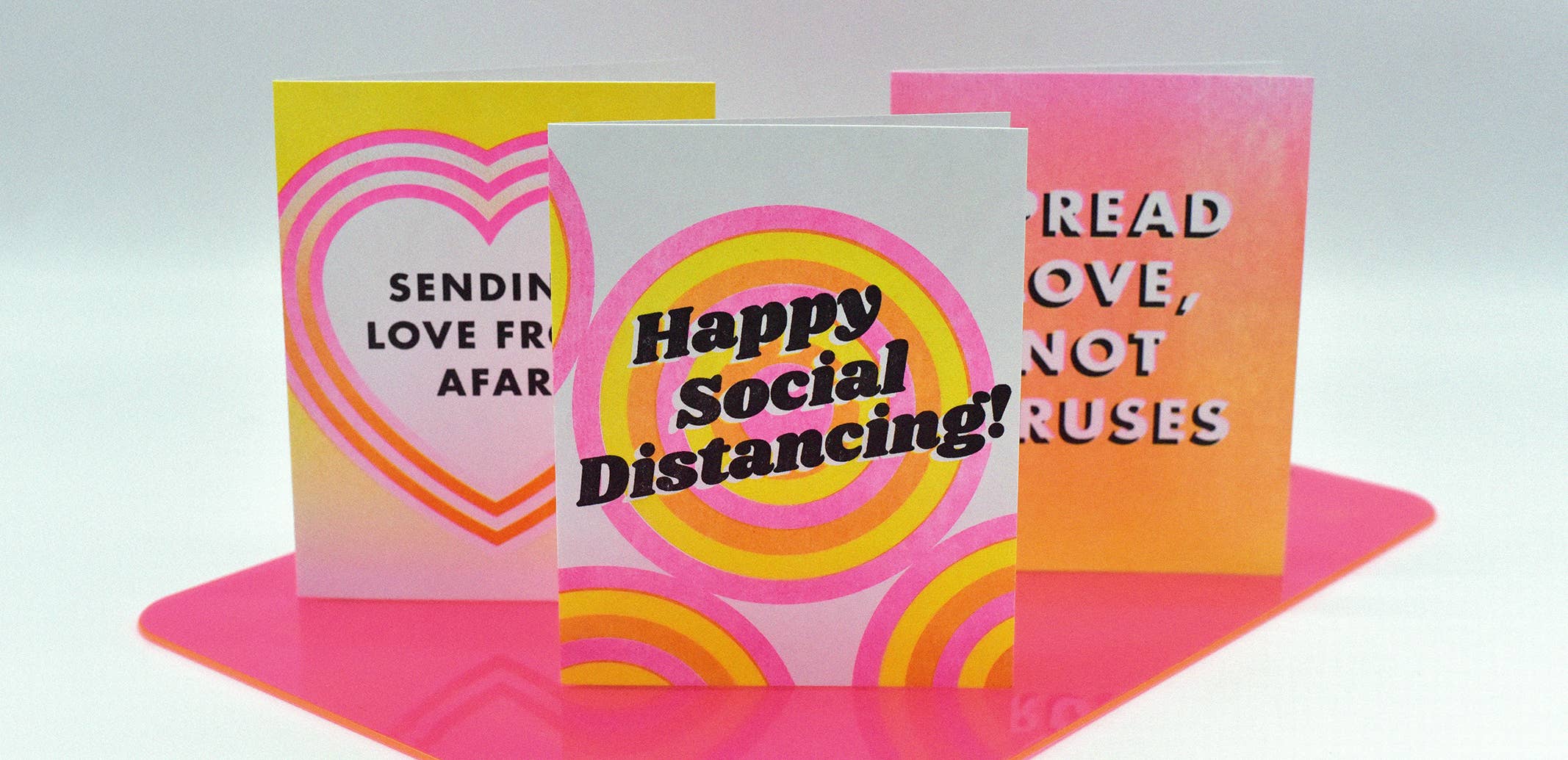 In case you missed it…
Our Social Distancing cards have been connecting people near and far, and even won Best New Card line in the virtually held *Noted Product Awards. While we hope the phrase "social distancing" soon fades away, we'll keep all of these around for a long time to come. Sending love will never be a thing of the past. 

Next Chapter Studio is a design and print shop running on Riso. We specialize in Risograph printing, creating greeting cards and art prints. Our mission is to make bright and friendly greetings cards for everyone using the environmentally friendly Risograph printing. Riso ink, made with soy, dries bright and colorful, allowing our fun designs to jump off the paper. Next Chapter Studio was founded in New York City in 2018. We design, print, and assemble all of our products by hand.